How Long will my First Appointment Take?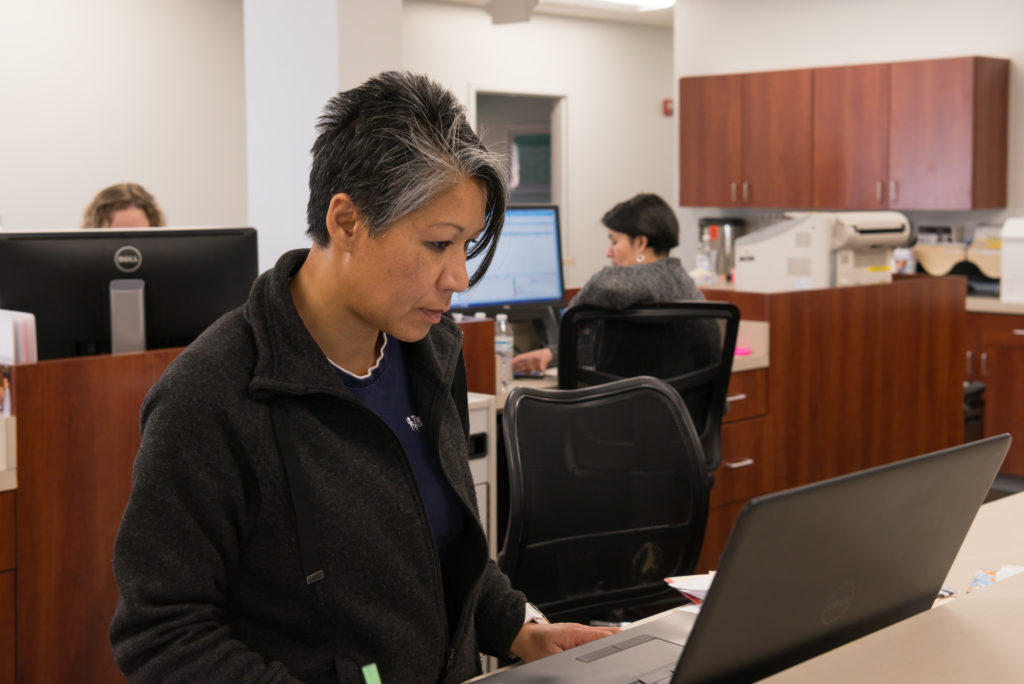 The length of your appointment varies depending on the condition or injuries for which you are being treated and whether x-rays or an MRI is needed. Our doctors deliver individual attention and quality care, so please allow a minimum of one hour.
What Information do I Need to Bring to my First Appointment?
So we can better serve you, please bring the following items to your office visit:
Photo identification
Your health insurance card and co-pay
A list of your current medications and their doses
A list of any known drug allergies and symptoms you have from taking these medicines
Your insurance referral, if needed
Any x-rays, MRIs, CT or bone scans related to your orthopaedic condition / injury
A list of your questions and concerns
Your claim number if it is a worker's compensation injury
Our practice uses electronic medical records (EMR), therefore no forms will need to be filled out prior to your office visit. Patients under the age of 18 must be accompanied by a parent or legal guardian.
Do I Need to Have a Referral to Make an Appointment?
Our physicians do not require a referral but please check with your insurance company first for any specific requirements they may have.
Which Hospitals are The Bone and Joint Surgery Clinic Surgeons Affiliated With?
Do You Have a Wheelchair in Your Office?
Yes, we have a wheelchair inside our office for your use while you are our guest. Please let our receptionist know if you would like assistance.
Do You File Insurance?
Yes, we do file insurance on your behalf if we are contracted with your insurance provider. Before your first visit, we will contact your insurance company on your behalf to determine your benefits. Our goal is to help you get the most from your policy coverage. If we are not contracted with your insurance provider, then we will provide you with a form to file your own insurance. If ever you need an explanation or assistance, please ask one of our staff members or complete our online billing questions form.
What Forms of Payment Do You Accept?
We accept Visa, MasterCard, American Express, Discover, Care Credit, Check, and Cash.
What is Your Phone Number, Fax Number, MRI Number, and Location?
Office phone: (919) 872-5296
Office fax: (919) 850-9718
Address: 3801 Wake Forest Road, Suite 220, Raleigh, NC 27609
Click here for directions to The Bone and Joint Surgery Clinic
What is the Best Way for me to Request Medication?
The most efficient way for our patients to request a prescription refill is to complete our online prescription refill request. If you'd prefer, you can call our office with your medication refill request at (919) 872-5296.
What Are Your Hours of Operation?
The Bone and Joint Surgery Clinic is open Monday through Friday, 8:30 a.m. to 5 p.m. Same day appointments available. We also have a team of physicians on call 24 hours a day, 7 days a week for our patient's needs.
Schedule Your Appointment Today!
At The Bone and Joint Surgery Clinic, we're proud to provide the highest quality orthopaedic care and diagnostic services to patients from Raleigh, Durham, Cary, Chapel Hill, Carrboro, Garner, Apex, Morrisville, Holly Springs, Fuquay-Varina and the surrounding areas. Schedule an appointment today!