Contact Info and Directions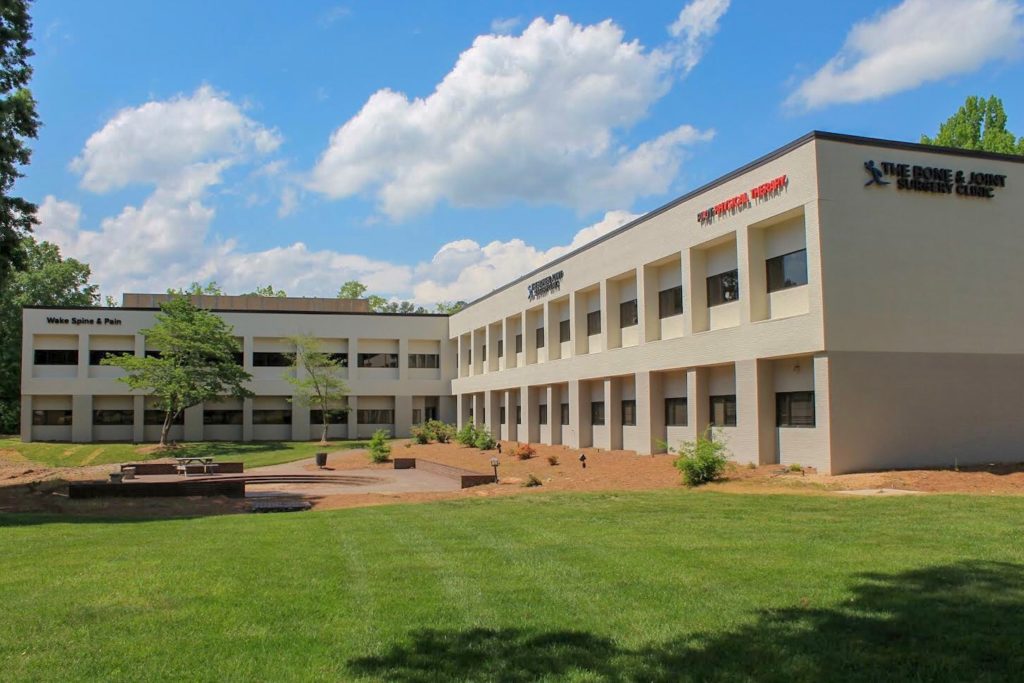 The Bone and Joint Surgery Clinic is conveniently located off of Wake Forest Road in Raleigh, NC. We provide in-office services including digital x-ray, braces, casts and splints. To schedule an appointment with one of our Board Certified Orthopaedic Surgeons, please call (919) 872-5296. No referrals are necessary; please check with your insurance provider first.
The Bone and Joint Surgery Clinic
3801 Wake Forest Road, Suite 220
Raleigh, NC 27609
Office phone: (919) 872-5296
Fax: (919) 850-9718
Now Offering Telemedicine Appointments
Call to Schedule
Office hours: Monday through Thursday, 8:30 a.m. – 5 p.m / Friday 8:30 a.m. – 4 p.m.
Same day appointments available. Our team of physicians are on call 24 hours a day, 7 days a week.
Facebook: Bone and Joint Surgery Clinic
Wi-Fi: We offer in-office guest wifi.
Directions
Our office is conveniently located off of Wake Forest Road in Raleigh.  Turn on Dresser Court, make a right onto Benson Drive, and continue on Benson Drive until it runs into a parking lot. This is our parking lot.  Welcome to our office.
Inclement Weather Policy
In the event of an office closing due to inclement weather, any announcements will be made on our Facebook page and social media sites.
Legal Disclaimer
The information on this site is educational and informational in nature and is not meant as a substitute for the advice of your physician or another health care professional. We shall have no liability for the information contained in this site, and shall make no warranty as to its accuracy or completeness. All medical content, text, photos and logos designed by The Bone and Joint Surgery Clinic are the property of the same. All content is subject to the protection of U.S. and international copyrights. Personal browsing is the only acceptable use of this site. Any other use, including copying, modifying, distributing, displaying or transmitting any part of this content is strictly prohibited.
Schedule Your Appointment Today!
At The Bone and Joint Surgery Clinic, we're proud to provide the highest quality orthopaedic care and diagnostic services to patients from Raleigh, Durham, Cary, Chapel Hill, Carrboro, Garner, Apex, Morrisville, Holly Springs, Fuquay-Varina and the surrounding areas. Schedule an appointment today!