At The Bone and Joint Surgery Clinic, our Board Certified and experienced Orthopaedic Surgeons specialize in arthroscopic surgery for patients of all ages. Arthroscopy is a minimally invasive surgical procedure orthopaedic surgeons use to effectively visualize, diagnose and treat problems inside a joint.
At our orthopaedic clinic, patients are cared for by a surgeon through every step of the treatment process. We use state-of-the-art arthroscopy equipment to treat pain and injuries of the knee, hip, shoulder, ankle, wrist and more. When surgery is necessary, we use the most advanced and proven surgical procedures that dramatically reduce your recovery time.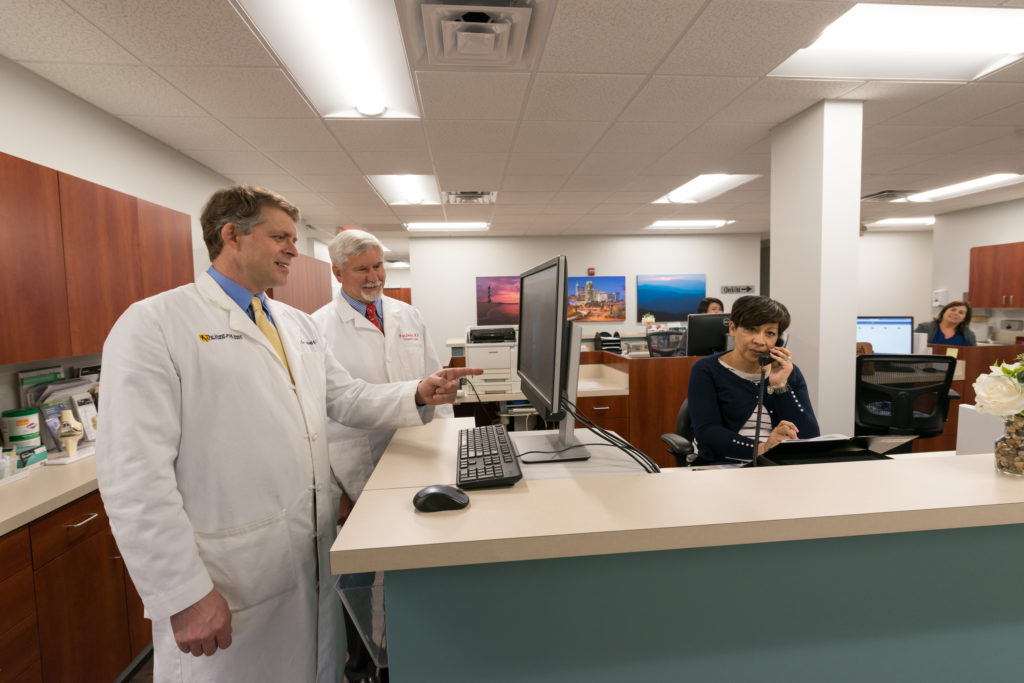 What Are the Advantages of Arthroscopic Surgery?
Although arthroscopic surgery has received public attention for its use in treating well-known athletes, it is an extremely valuable tool for all orthopaedic patients and is easier on the patient than "open" surgery. Most patients undergo arthroscopic surgery as outpatients and are home several hours later. It is not unusual for patients to go back to work or school or resume daily activities within a few days. Athletes and others who are in good physical condition may in some cases return to athletic activities within a few weeks.
Our Raleigh Physicians Specialize in the Following Arthroscopic Surgeries:
Schedule Your Appointment Today!
At The Bone and Joint Surgery Clinic, we're proud to provide the highest quality orthopaedic care and diagnostic services to patients from Raleigh, Durham, Cary, Chapel Hill, Carrboro, Garner, Apex, Morrisville, Holly Springs, Fuquay-Varina and the surrounding areas. Schedule an appointment today!