The spine is one of the most complex structures in the body. It allows us to stand upright and move with ease. It protects our spinal cord which is the nerve center that allows our brain to communicate with the rest of our body. It has three segments. The cervical spine (neck), thoracic spine (middle back) and the lumbar spine (lower back).
Because your spine is subjected to stress and strain every day, it is a frequent site of injury. Often times the injury occurs without realizing it. However, over time normal day to day activities cause pain.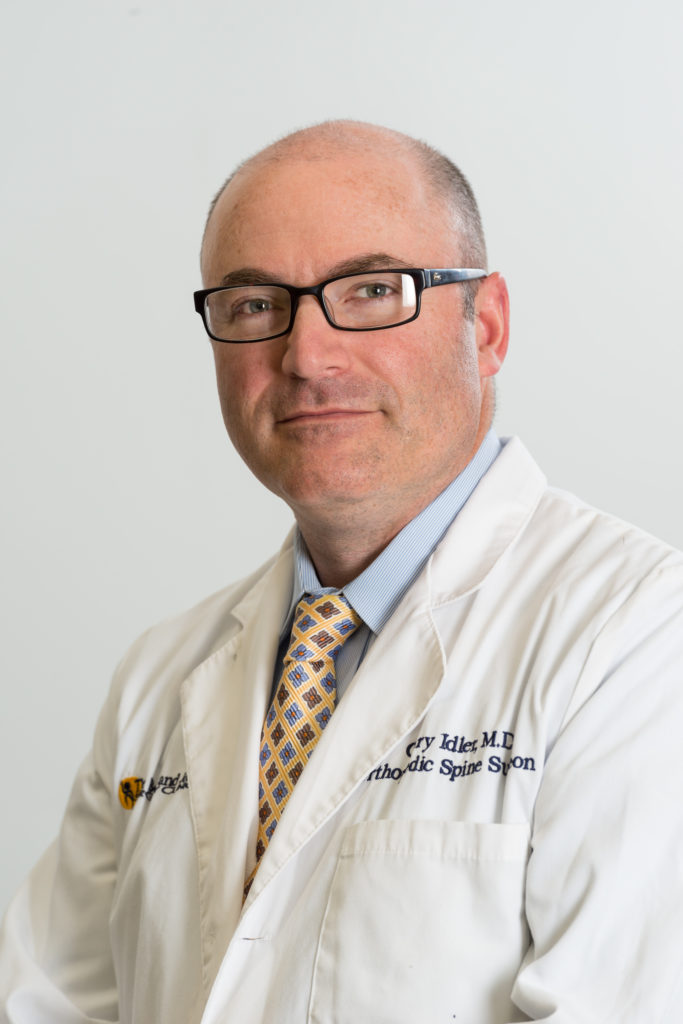 Meet Dr. Cary Idler
Dr. Cary Idler can help diagnose and treat your back and neck problems. Dr. Idler uses the most advanced diagnostic techniques and minimally invasive surgical procedures to reduce your recovery time so you can return to your everyday activities.
Dr. Cary Idler treats the following Spinal Conditions, Including:
Cervical, thoracic, and lumbar herniated discs
Degenerative discs
Spondylolysthesis (slippage of the vertebrae)
Spinal stenosis (narrowing of the spinal canal)
Cervical myelopathy (spinal cord compression)
Spinal instability
Spinal deformities such as adult scoliosis/kyphosis
Cervical and lumbar radiculopathy (pinched nerves)
Sciatica
Work injuries involving the spine, spinal fractures, and many others
Dr. Idler Specializes in Minimally Invasive Spinal Surgery (MISS) Procedures Including:
MISS discectomies
Decompressions
Fusions (posterior, lateral, and anterior)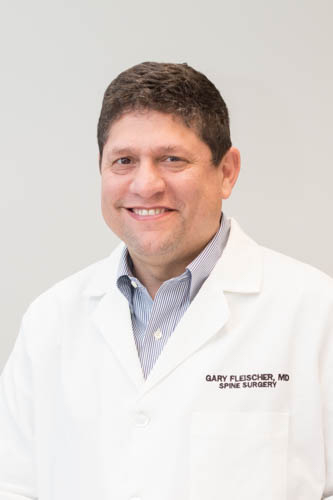 Meet Dr. Gary D. Fleischer, M.D.
Dr. Gary D. Fleischer, M.D. specializes in neck and spine related injuries and conditions. His years of experience and educational background will aide him in your diagnosis, treatment, and recovery. 
Dr. Gary D. Fleischer, M.D. has special interests in and treats:
Minimally Invasive surgery
Deformity Surgery 
Biomechanics
Stem Cell Therapeutics