At The Bone and Joint Surgery Clinic, our in-office radiology suite uses the latest technology available in digital imaging. Our radiology technologists use Digital Radiography (DR), eliminating the time consuming step of film processing and has lower radiation doses.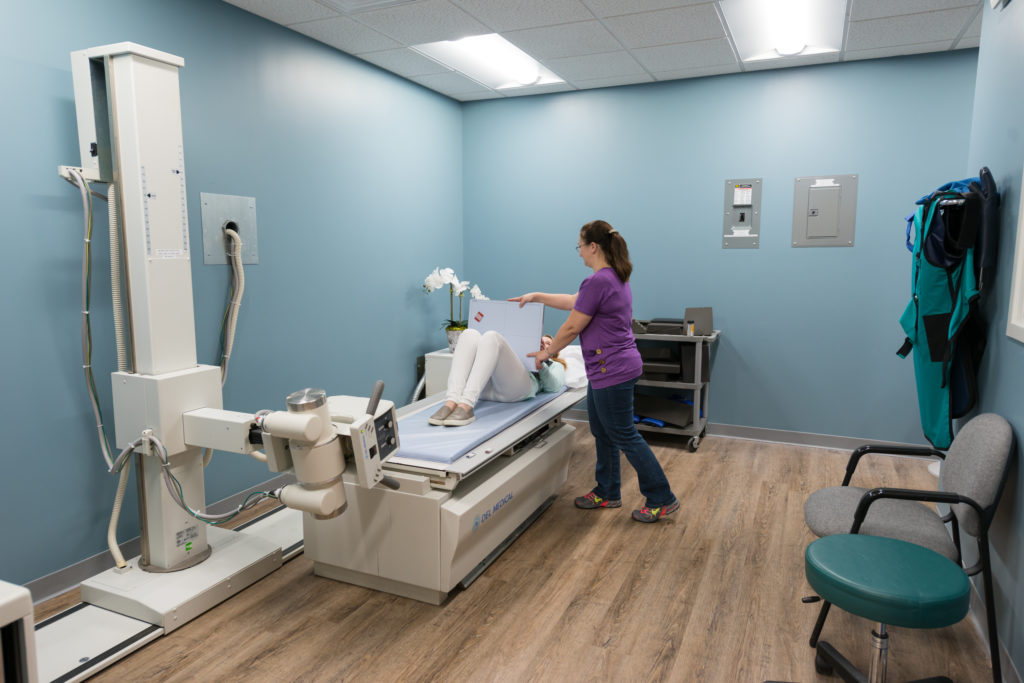 Digital x-rays are painless medical tests that allow us to produce an image in less than 3 seconds. Digital x-ray imaging also allows us to make a precise diagnosis by manipulating the x-ray, turning the image or zooming in to get a better view of the problem. Our patients benefit from the quick service and accurate imaging our Raleigh radiology suite provides!
Benefits of the Digital X-Ray:
Consistent high-quality images aid in a precise diagnosis
Ability to take an x-ray of any bone in the body
Immediate diagnosis of bone disorders during the patient visit
Produces images quickly and reliably
Rapidly stores and retrieves images
Preparing for a Digital X-Ray
There is no special preparation for an x-ray and no restrictions on your diet, so feel free to eat and drink normally. If possible, wear comfortable clothing to your appointment.
Request a Copy of Your X-Ray
To request your x-ray, please contact The Bone and Joint Surgery Clinic at (919) 872-5296. We will arrange for you to pick up a copy of your x-ray at our Raleigh office.
Schedule Your Appointment Today!
At The Bone and Joint Surgery Clinic, we're proud to provide the highest quality orthopaedic care and diagnostic services to patients from Raleigh, Durham, Cary, Chapel Hill, Carrboro, Garner, Apex, Morrisville, Holly Springs, Fuquay-Varina and the surrounding areas. Schedule an appointment today!