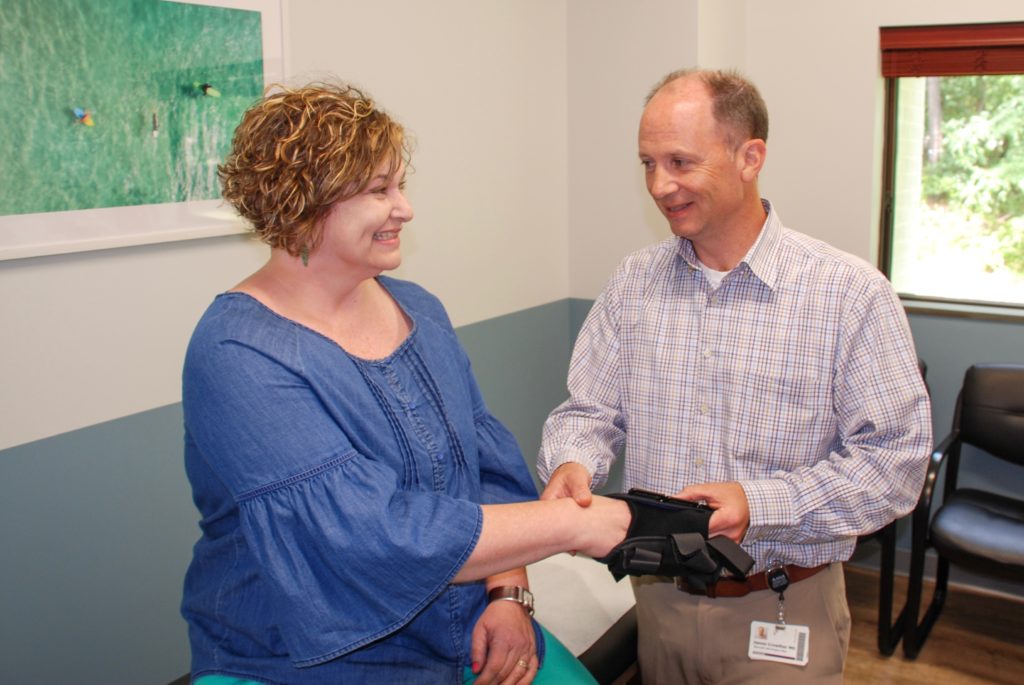 Along with our full range of orthopaedic services, The Bone and Joint Surgery Clinic conveniently offers a wide variety of braces, splints and casts for our patients.
Braces and Splints
Braces and splints are commonly referred to as Durable Medical Equipment (DME). They are used to protect, immobilize and rehabilitate sports related injuries and some orthopaedic conditions. Many of our braces and splints can be custom-made in order to last longer, provide an excellent fit and help withstand more stress.
The Following Braces and Splints are Commonly Given in Our Office:
Ankle braces
Crutches, walkers and canes
Knee ligament (ACL) braces
Lumbar supports
Patellofemoral knee braces
Shoulder immobilizers
Slings
Soft cervical collars
Walking boots
Wrist and hand braces
Custom molded splints
Casts
Casts are custom-made splints made of either fiberglass or plaster. Physicians use casts to rigidly immobilize and protect a joint or fracture early in a patient's treatment program.
Fiberglass casts are lighter in weight, longer wearing and breathe better than plaster casts. Plaster is less expensive than fiberglass and shapes better than fiberglass in some uses. The Bone and Joint Surgery Clinic conveniently offers both fiberglass and plaster casts at our Raleigh office. We also offer a wide variety of colors for all of our fiberglass casts.
Schedule Your Appointment Today!
At The Bone and Joint Surgery Clinic, we're proud to provide the highest quality orthopaedic care and diagnostic services to patients from Raleigh, Durham, Cary, Chapel Hill, Carrboro, Garner, Apex, Morrisville, Holly Springs, Fuquay-Varina and the surrounding areas. Schedule an appointment today!